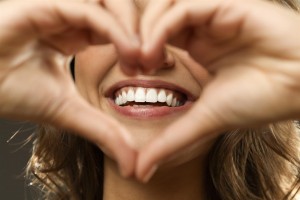 Getting dressed up and enjoying parties, outings with friends, visits with the family or just simply shopping trips for all the necessary gifts is all part of the festive season. At this time of year we can get away with so much more than at an other time, so it's fun to push the boat out a bit and make the most of it. Going a little bit wild with hair styles will give you a lift and make those around you smile too.
Keeping it Simple
You don`t have to go too overboard to make festive hair part of your everyday wear this year. Ring the changes with something different from your normal style and just doing that alone will put an extra spring in your step.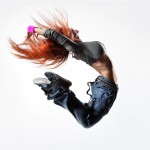 For long hair styles, try an elegant updo like a ponytail or chignon. Enhance the volume with wet gel to give classic styles a modern twist and add an extra dimension with an Alice band in silver or gold to give a bit of festive sparkle.
Hair Jewellery
When it comes to jewellery for hair, less is always more, but there's nothing like a little sparkle to get everyone in a festive mood. Hair jewellery comes in many forms, from slides and barrettes to ribbons, feathers, flowers or bows and beads. You can wear hair jewellery with either long hair or short pixie cuts, curly hair or straight and it looks great.
The secret is to wear just one thing. One barrette to hold back a ponytail, one slide to control a not-quite-grown-out fringe or one ribbon or flower sprig. If you have an Alice band, you can easily make your own hair jewellery by pinning a festive brooch to a fabric band, or customising a plastic one by gluing on Christmas decorations in the form of stars or even sprigs of artificial holly or berries.
Colour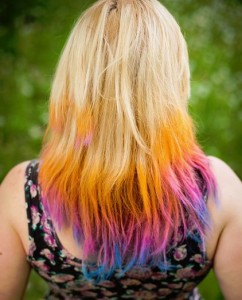 Temporary hair colouring techniques such as chalking is a fun and easy way to create really dramatic and individual festive hair styles. Chalking is a technique that's inexpensive and easy to do at home and gives you a whole rainbow of colours to play with. Try a light chalk colour near the roots then gradually fade it out towards the ends of the hair. Choose different shades of the same colour to get the gradation, or go for contrasting colours for a really dramatic effect.
You don't need specialist tools. Choose good wax chalks from art and craft shops and either work the chalk into dry or damp hair. Seal the colour with straighteners or a curling iron, or alternatively use the diffusing cup of your hair dryer if you have one.
Coordinate
Planning is key to getting a look that's both individual and 'together' rather than looking messy or too gaudy.
However you decide to decorate or style your hair for festive celebrations, make sure your colours are coordinated. You can get away with so much more when the colours you choose match up with each other, creating a coherent, whole impression.
Match up nail polish colours with other accessories such as shoes and bags and if possible tie in with colours in your clothes. Planning your look ahead of time is so much easier through online shopping and affordable designer looks are easier to achieve than ever thanks to internet retail outlets such as Couture Candy. Have fun with your hair this Christmas, dressing it up in party styles that match the fun of the season.