Interview with model Adjoa Mensah from Cliche Model Management.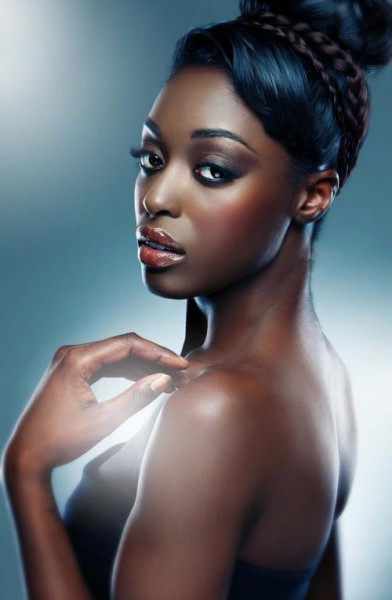 How did it all start for you Adjoa?
I wanted to be a model since the age of 13. Everywhere I went everyone always told me and my mum that I should be a model. My mum also saw potential in me she paid thousands of pounds for so called 'modelling agencies' which I got nothing out of. As I got older I decided to not give up and carry on pursuing my dream of becoming a model. One day Melissa Drummond messaged me and said I should get into modelling and that I had the potential to go very far. She said that should could help me and give advice as she has experience as a model herself. A few months late she then established her own model agency and I was one of the first models for her agency. I am ever so grateful and feel very lucky and blessed.
What was it like starting out as a model? Did you have a role model? Were your parents/partner/friends supportive?
Getting started as a model felt amazing. I did my first African Fashion show which I loved till the last minute. I then knew that modelling was something I wanted to carry on.
My biggest role model is Tyra Banks. The one thing that I love the most about her is that she motivates aspiring model all over the world to never give up on their dreams anything they want to in life. She has worked hard to be the successful woman that she is today and I strive to become as successful as she is.
Other models that I also look up to are Naomi Campbell, Adriana Lime, Alessandra Ambrosio, Selita Ebanks, Miranda Kerr, Heidi Klum, Candice Swanepoel and Giselle Bundchen who are all Victoria's Secret Models. When I watch them on the runways I feel so inspired and dream to be a Victoria's Secret Model one day.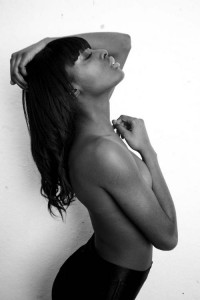 Both my parents are extremely supportive and want me to be successful as a model. My mum becomes a little terrified when I do shoots with fewer clothes on. My dad on the other hand, says that as long as I don't walk around on the streets like that, there is no problem. I would say my dad is my biggest supporter and gives me the best advice which means millions to me and helps me a lot. My siblings are over the moon about my modelling and want me to achieve every dream as a model. It feels good to know that my family has my back and supports me all the way.
Describe the balances between working as model and your 'other' life
Much as there is a need for balancing in one's career, anytime one comes face to face with two distinct lives, the need for one to balance things between being a model and having any 'other' life is very important.
Being a student and a model assignments are equally important to me so it can at times be difficult deciding which to put first. I want to be successful in both fields so when A have a little difficulty on what to do, I always turn to my dad for advice and everything eventually falls into place.
Let's talk about Hair!
What does being a hair model involve?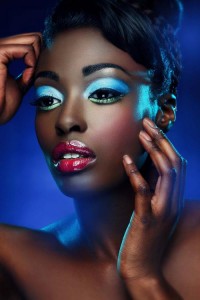 Being a Hair model involves the hairdresser deciding on what hair styles they want to do on the models hair. It might sound obvious but as a model you might imagine what hair styles you would love the hairdresser to do on you but it turn out to be the complete opposite. It is always interesting to see the creativity of the hairdresser.
Let's talk about your beauty regime: How do you keep your hair healthy?
I make sure I leave at least 12 weeks between each time I relax my hair. That gives my hair a chance to grow thick and healthy. I use Olive Oil relaxer, and then condition my hair with Dark and Lovely Conditioner. I then simply moisturise my hair with Olive Oil Hair Moisturiser.
I never use too many different products in my hair. Less is always best for me.
Do you have a favourite accessory, what is it?
My favourite accessory would definitely be earrings, bracelets and bangles. I like having bracelets on my wrists. And I love different kinds of earrings big and small. I think earrings definitely finish off an outfit.
Who ís on your favorite designers list?
I love Roberto Cavalli, Alexander McQueen, Iris Van Herpen and Marlies Dekkers.
I find their designs fascinating.
Do you have any advice to give to aspiring models?
My advice would be first of all dream big and, never limit yourself. Always be ready to better and improve yourself and have all the confidence and belief in yourself. Be grateful for every opportunity that comes your way.
That's a great positive note to end the interview, thank you Adjoa!