ANNA CHAPMAN WINS THE FASHIONISTA AWARD AT THE 2013 IT LIST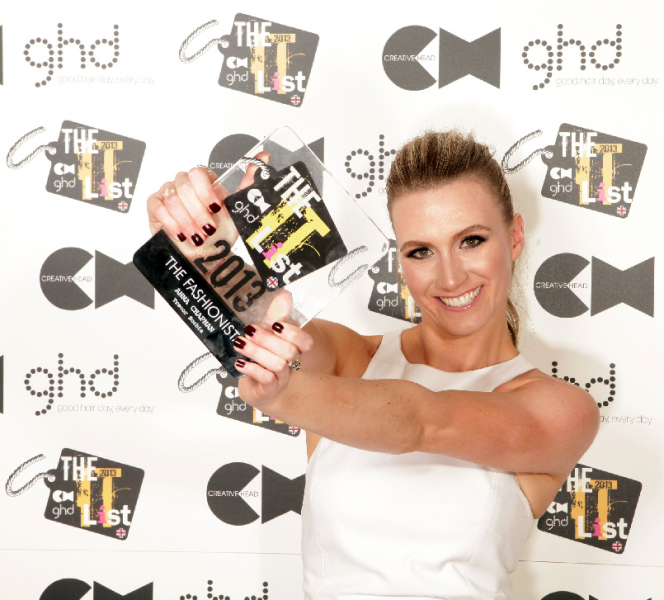 29-year-old Anna has taken the industry by storm. Already an Art Director at the Brighton salon, she scooped the BHA Newcomer Award in 2007, and won the L'Oreal Colour Trophy Men's image 2008; she was also a finalist for Southern Hairdresser of the Year 2008 and 2012, and is a finalist for London Hairdresser of the year alongside Petros Mairoudhiou for 2013. She can now add winner of Creative Head's It List awards 2013 in the Fashionista category to her accolades.
Anna's passion for fashion has seen her focus her extra curricular activity on as many fashion shows as possible, assisting Anthony Turner in London on the Preen, Rag and Bone and Topshop Unique shows and Paris for Chloe, Kenzo, Dior, Damir Doma and Hussein Chalayan, as well as a product launch for L'Oreal Professionnel. She's headed up the TopShop showcase at The Roundhouse overseeing 40 models and after being part of last year's team, 2013 saw her head up one of the looks for L'Oreal Professionnel at the Central St Martin's Graduate Fashion Show.
She's assisted Angelo Seminara at Vivienne Westwood and Johanna Cree Brown on a Jacob Kimmie show for LFW and Stephane Rolland Couture in Paris. Anna was also selected by L'Oreal Professionnel to head up the hair for the look book for Mary Katrantzou, working alongside photographer Adam Whitehead (Vogue, Telegraph) and stylist Francesca Burns (Vogue Fashion Editor).
The Grand Final took place at the Natural History Museum in London on Monday 2 September, presented by comedian Russell Kane.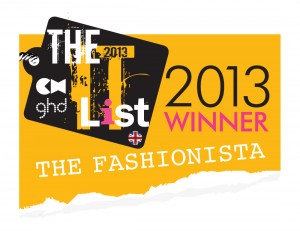 Anna said, "Winning Fashionista is such a huge honor, It List has such an amazing profile and to be a winner is AMAZING!! I have been working really hard to build my fashion portfolio, so for my work to be judged and then recognised by some of the biggest session stylists in the industry is just incredible, it's an award that truly means so much to me."
"I have to thank Johanna Cree Brown for her ongoing inspirational passion as Art Director supporting myself and the team, and both my managers Sue Haydon and Kate Wilson for allowing me to take days out of the salons to pursue my session work; Trevor Sorbie and Angelo Seminara for teaching me my taste level and making sure I stay true to that whatever the out come. Petros Mairoudhiou has been amazing for believing in me, forever helping and supporting me no matter what! And of course it's a big thank you to L'Oreal Professionnel for providing me with great opportunities – I can't thank them enough!"
THE FASHIONISTA was one of the six It List awards announced on the night sponsored by hair giant ghd and rewarding up-and-coming hairdressers aged 30 and under. Judged by an esteemed panel of experts including acclaimed session stylists Sam McKnight and Johnnie Sapong, who said "Anna shows a real passion for fashion. She is a true artist with a very nice touch".