Today is the first showing of the new BBC Three TV Show "Hair"
It's a competition to find Britain's best amateur hair stylist, hosted by Steve Jones. The judges are Denise McAdam and Alain Pichon. The eight contestants are Amy Tombling, Kobi Kirby, Annie Davies, Laura Hollowell, Dominika Kasperowicz, Marvin Francis, Ebuni Ajiduah and Katie Crompton.
The contestants are all very different and have unique visions, but one thing they have in common is they are all utterly passionate about hair. Whether it's doing their friends' hair for nights out or creating their own amazing styles, they are all keen with the curling tongs and scissors. Each week they will face three different challenges which will put to the test a distinct set of skills.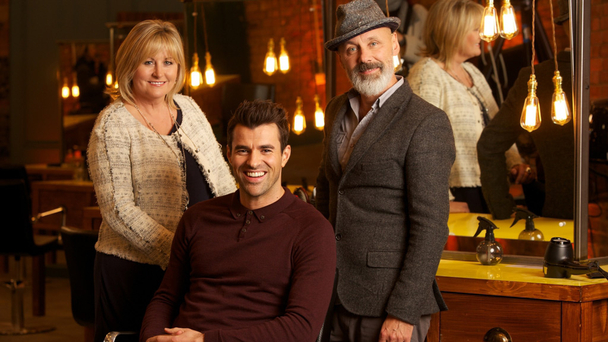 The pressure will be on as each week one amateur will leave the competition. As the competition progresses, the challenges get more difficult so the amateurs will need to continually improve their skills and harness their creative flair to impress the judges.
The hair experts advising and judging the amateurs are Denise McAdam, session stylist and royal hairdresser, and Alain Pichon, international session stylist, who has styled Madonna, Scarlett Johansson and Claudia Schiffer. During the competition, Denise will be looking at how contestants interact with the hair – how they look at it, touch it and handle hair will be as important as the finished look. She's a stickler for the small details and will not stand for dirty tools or a messy work station, whereas Alain will be looking for consistency and proportion on completed looks and will be impressed by contestants that are well prepared and have their tools laid out ready for the task at hand.
Let us know what you think of the show? Do you think it's a good advertisment for the industry? Are the contestants any good? Please leave your comment.