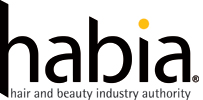 There's still time to take part in one of the most detailed surveys of the hair, beauty, nails and spa industries to be undertaken in over five years. Launched by Habia in June this year with the aim to provide a picture of the sector in terms of skills gaps, training and business performance, the survey's results will help the organisation to plan future initiatives to support industry growth and raise standards.

Survey closes Monday 16th January 2012

Originally to be completed in October this year, Habia has now extended the deadline until 16 January 2012, allowing it to gain more responses from across the UK.
Get involved
Top prizes from companies including Dermalogica, Grafton, Scratch magazine, Sweet Squared and The Carlton Institute are up for grabs for those taking part. To get involved go to www.habia.org/bigconversation.