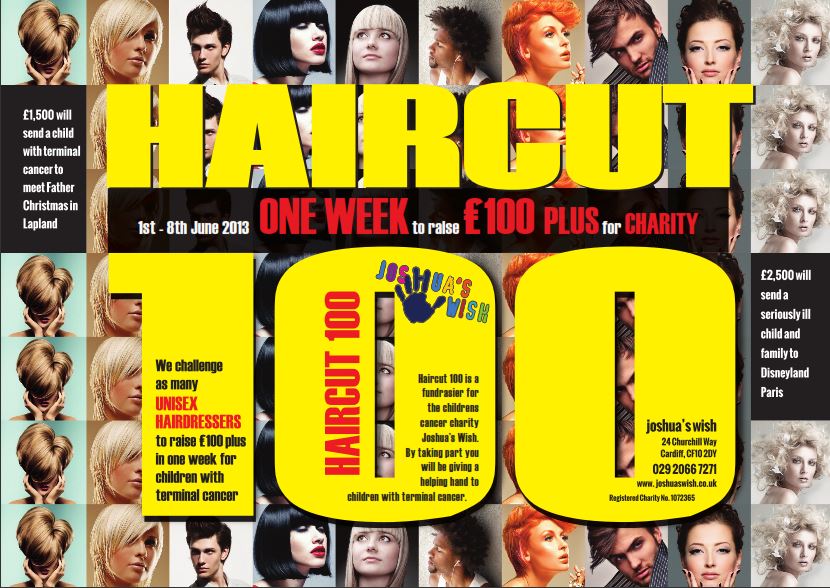 Joshua's Wish is a a national children's cancer charity providing life changing experiences and opportunities for children and young adults with terminal cancer between the ages of birth-25 years old.
Supported by the likes of Peter Andre and Amy Childs, the charity provides individual experiences that range from family holidays to opportunities to meet favourite movie, sports and pop stars. They pride themselves on the provision of high quality group events which have become a specialty.
These events involve bringing together children with cancer and their families from all across the UK for the purposes of providing them with the opportunity to mix with other families similarly affected by cancer.
Haircut 100 fundraiser
Joshua's Wish is launching their second Haircut 100 fundraiser designed specifically for salons. It's a unique way to get salons fundraising.
Haircut 100 fundraiser are running  from 1st-8th June 2013 in the North West, South West, Wales & South East of the country.
If you are interested to find out more, contact Benjamin Cornelius-Price, Fundraising Director, at Joshua's Wish