Hair UK returns to the NEC, Birmingham
With the support of Habia, VTCT and the British Barbers' Association, HairUK, to be held on Sunday 18th and Monday 19th May, is now in its third year, providing professional hairdressers and barbers, salon owners and college students, with their annual offering of education and innovation.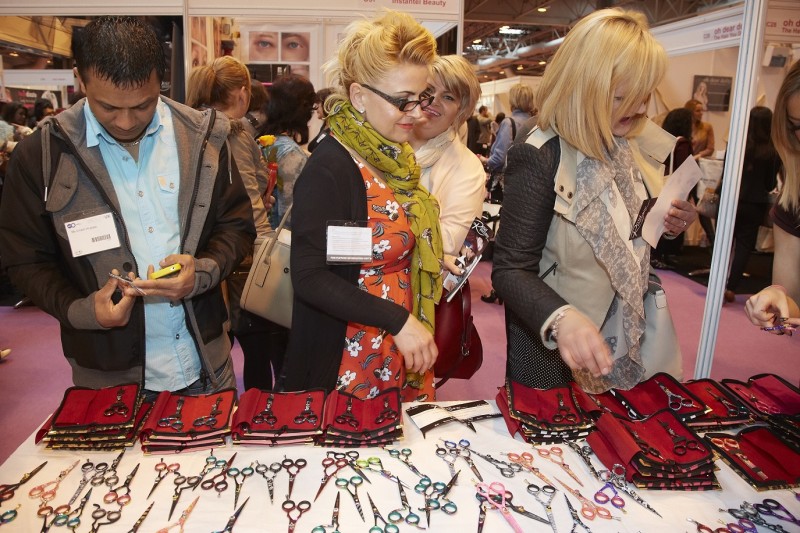 Exciting Exhibitors
Exhibiting at this year's event will be the leading suppliers and training providers to the hairdressing and barbering sector, showcasing the latest wet products, electrical styling tools, colour ranges and styling products, as well as business enhancing tools such as furniture and apps. HairUK, and the whole of BeautyUK, provides the ideal backdrop to network, highlights new products and treatments, gives business advice to refresh your salon and, provides the opportunity to discover new courses from the UK's leading educators. With top hairdressing experts on hand to offer invaluable business and career advice, a ticket to the HairUK 2014 show could provide a whole new outlook.
 Educational Zone
The Habia VTCT Educational Zone will once again be returning to HairUK with the area featuring the Habia Live Stage. Here, the Habia skills team and other industry experts will be on hand to give innovative and informative hair and barbering demonstrations throughout the exhibition. In addition a team from VTCT and Habia will be on hand to give the latest information and guidance for educators and learners, salon owners and managers and industry professionals.
 Savings
All of this is in addition to the great savings to be had with some fantastic show offers and exclusive show discounts for HairUK visitors.
4 Shows – 500 Brands – 2 Days – 1 Venue
What's more, this year's HairUK show runs alongside the BeautyUK event – the country's largest professional beauty and hair exhibition outside of London – encompassing HairUK, NailsUK and Holistic Health – where the latest products and training opportunities across sectors such as sunless tanning, eyelash enhancements and skin care solutions will be showcased.
Entry to HairUK and the whole of BeautyUK, is free to all hairdressers, barbers, hair professionals and final year students who register in advance. Registration for tickets saves the £20 entrance fee on the day, and can be completed online at www.beautyukshow.com or via the ticket hotline on 01332 227698.
For more details on HairUK visit www.hairukshow.co.uk