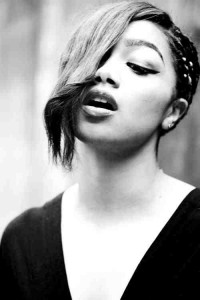 Hairdressing.co.uk interviews model Lorea Díaz Sanz about her life, her career and a recent hair modelling shoot.
People get started in modelling very often by chance, and we found out this was the case with Lorea.
I was working at the Premier Asian fashion show for the choreographer as her assistant at the catwalk, after the rehearsals one of the models sustained and injury and was unable to make the walk. I was familiar with what was required an was asked if I wanted to be part of the show so happily accepted.
Several days after the show to my surprise I was approached through a social networking tool saying how well I had done and there was a new model agency coming to town and they would be looking to recruit models for it. I had made such a good impression that the agency took me on as one of their first models and I have been working for them since their opening. I have been very lucky as I have been working with fantastic photographers in Manchester where I'm based.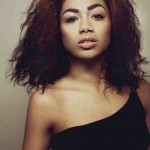 What was it like starting out as a model?
I still have the youth and the desire to continue working in this industry. I enjoy every moment, from the time they first put my makeup on up until the end of the photoshoot. I love to meet new people and to learn from the professionals and like minded people.
Did you have a role model?
I have never fashioned myself on others as I love being an individual and setting trends myself. I have a very supportive family around me.
Describe the balances between working as model and your 'other' life.
My work during the weekend and also work experience I do in a Media department (which also helps round off my knowledge of the industry) combine to perfection.
Hair Modelling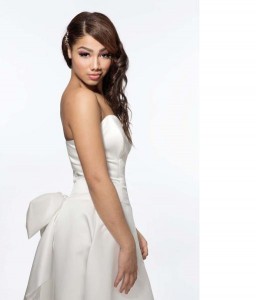 You were recently modelling for Hair and Beauty Magazine. Can you tell us what the shoot was like?
It was a bridal shoot with the collaboration of JET techniques, unique and hard work of designer Dodie Todd and also fantastic photographer Anton Meller. I admired the style, something not too flashy.
What does being a hair model involve?
I think that one of the first things you notice when reading magazine or watching television adverts is someone who has unusual / different hair styles. It needs to look nice and healthy but needs to catch the eye, needs to be different and not something you would see every day. Being different is beauty, this is why I would make an ideal model, I have no issues with changing my appearance.
What do stylists like/dislike about your hair?
Generally they do not complain with the one exception being the occasion when I had bleached my fringe, they were not very impressed, however, managed to 'fix' it professionally. Note to models – never attempt to "improve" your hair yourself!
Did you ever have any nightmare shoots?
No, so far during the time I have been modelling I have not had any massive issues. Some shoots are easier and some more enjoyable than others, sometimes I like the style of the make up artist or stylist better than others, but for me it is all about how you can make it look even better and have the right attitude to wear the different designs.
We asked Lorea if she had any hair care secrets – she does – passed on to her by her nan – but she said it was a family secret and try as we might she's keeping it to herself. As you can see from the photographs below, her hair is stunning so it's obviously a secret worth knowing!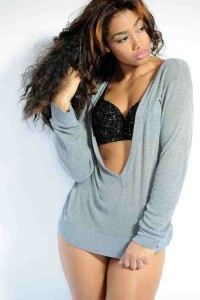 Let's talk about your beauty regime:  How do you keep your hair healthy?
My sister is one of the best assets, she will plait, weave and brush my hair for me. When its in its natural state I will wash it 2 times a week always conditioning. It can be left curly or it can be straightened. Either way it looks brilliant.
Describe your skincare regime.
I routinely use a scrub wash to my face followed by cleansing with organic soap and after that always put some moisturising cream on it, my preferred brand is one from Superdrug which is the only one that I'll like the results of.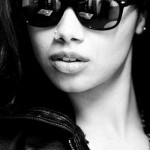 Do you have a favourite accessory?
It's a necklace that my nan gave to me, it is not expensive but is of sentimental value to me, it always looks nice with anything I wear. Also many unique items my nan will make for me and some of her accessories that she has had from when she was young.
Who's on your favourite designers list?
I prefer not to shop at big shopping centre, I like go to charities or vintage clothing shops and be my own designer.
What advice would you give to models trying to establish themselves?
Work hard and don't give up, you will find your niche eventually if you stick to it. Be prepared for some disappointments but if you do work hard something will come your way.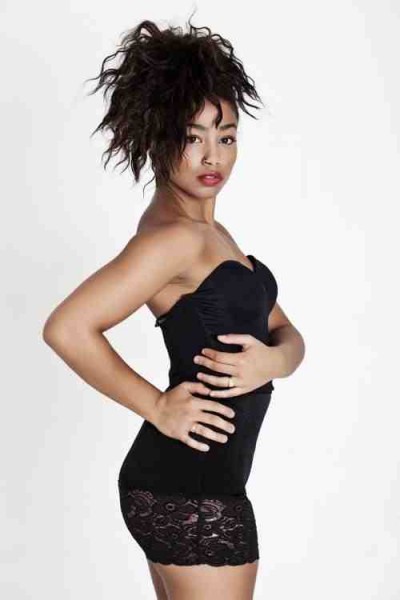 Lorea is clearly an independent and intelligent young woman, it was great to talk to her about her career – we're sure she has a great future ahead of her. Lorea's portfolio can be seen a Cliche Model Management. Thanks to Melissa Drummond for arranging the interview.