The David Antony Salon is celebrating after being crowned the best in The News Hair & Beauty awards 2011 sponsored by TIGI. The awards were created to celebrate and recognise local industry heroes who help ensure this world is a beautiful place. Hundreds of nominations came pouring in from customers keen to support their favourite salon, stylist or therapist. But after all the nominations were collated only a hair's breadth of 48 votes separated David Antony and the runners-up United Salons.
The win has come at a great time for the salon, as it is celebrating 30 years of top quality hair and beauty in Winter Road, Southsea as well as director David Hyde's 50th birthday.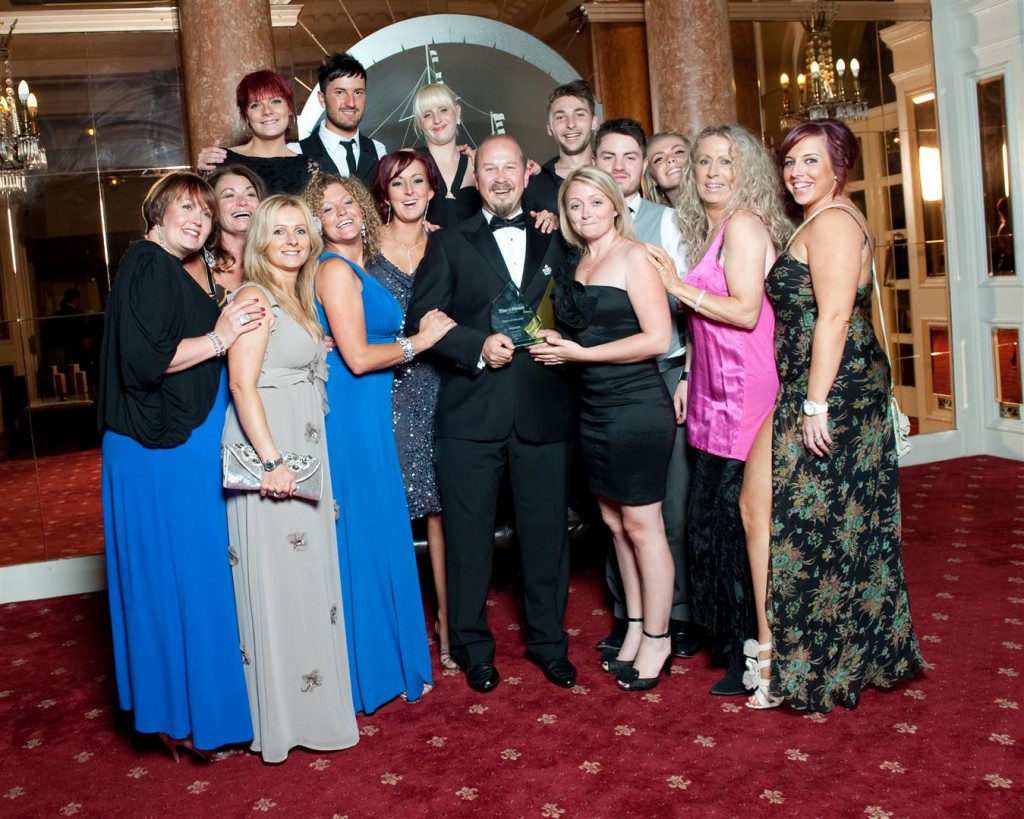 To celebrate the salon's anniversary, stylists wore 80's-style outfits and regular customers were charged 80's prices for their cuts before getting their evening dress on to and heading to the Hair & Beauty Awards at The Queens Hotel, Southsea.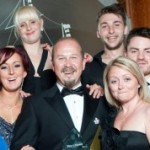 Mr Hyde said:" We had a fantastic night. The team were ecstatic. I am sure the cheer could be heard all over Portsmouth!"
Divisional Events Co-ordinator Sara Houghton said she was overwhelmed by how well the awards were supported by readers and their sponsor TIGI.
She added:" In the end, the professionalism, creativity and obvious client loyalty of our winning salon, along with the feel of a real family within his team, made David Antony our worthy and an extremely popular winner on the night"
Plans are now afoot for another event in 2012. To be involved in next years awards as either a sponsor, entrant or to purchase tickets for the ceremony itself please contact [email protected]
Full Results
Winners and runners up for H + B awards.
Runners up.                                                   Winners.
Student of the year – Abby Clow Hair OTT                                    Christine Mclenaghan Fareham College
Junior Therapist –  Jessica Childerhouse   Southsea H & B            Lucy Burgess Southsea H + B.
Junior Stylist –   Adam Brown           Razors Edge                        Alex Cook  Room 8
Colour Technician – Heather Currie United Salons                         Clair Hockin David Antony
Nail Technician – Sandy Lines D A                                              Debbie Timberlake Free Edge
Male Stylist – Steve Christie Nikki Froud                                       Tony Wood United Salons.
Beauty Therapist – Sam Gilham Miracles Spa                                Seema Lloyd  Chic Hair & Beauty
Female Stylist – Kelly Woods Hair OTT                                         Michelle Caswell  Andrew Price
Cosmetic Therapist – Lexi Pearce D A                                          Frederika Bird  Green Mango
Salon of the Year – United Salons                                                 David Antony