The Professional Beauty Awards 2012 is now open for entries.
Deadline for entries: 5pm 14 October 2011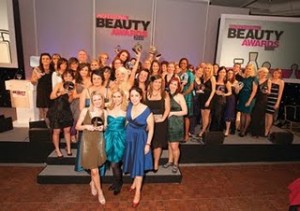 The inaugural Professional Beauty Awards was held in 1997. Since then the awards have not only grown in size but also importance within the beauty industry. With nearly 200 entrants in 2011, Award winners gave favourable reports and feedback, noting a number of benefits ranging from increased profile and positive customer response to increased coverage from local and national press and improved staff morale.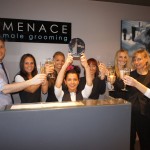 The Awards night itself involves a glamorous reception and gala dinner held at the Hilton Park Lane, London. Winners attend to collect their awards and celebrate with their staff, peers and suppliers. The event gives winners the chance to network with other leading spas, salons, product houses and many worthwhile business relationships have arisen from the event over the years.
Beauty Salon of the Year – Four Rooms or More
Beauty Salon of the Year – Three Rooms or Fewer
Nail Salon of the Year
Male Grooming Salon of the Year
Residential Spa of the Year – 11 Rooms or More
Residential Spa of the Year – 10 Rooms or Fewer
Day Spa of the Year
Medical Aesthetics Clinic of the Year
Employer of the Year – 21 Employees or More
Employer of the Year – 20 Employees or Fewer
Therapist of the Year
Nail Professional of the Year
Make-up Specialist of the Year
A Professional Beauty Award is a sign of excellence, recognition and a worthy accolade that will give additional edge over competitors and help boost individual and company profiles. 2011 Winners and Results.
Rigorous Judging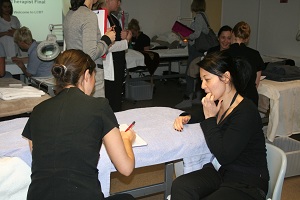 Every spa, salon and nail salon on the shortlist has two visits: one from an announced visitor who assesses the service and interviews the owner and another from a mystery shopper to ensure that there is complete fairness in all stages of the judging process.
It is these independent reports that are then judged by an independent panel of experts during a deliberation day.
Each individual therapist, nail professional and make-up artist is judged via a trade test and a panel interview.