Trevor celebrates his 65th birthday this Thursday and 2014 marks 50 years in hairdressing.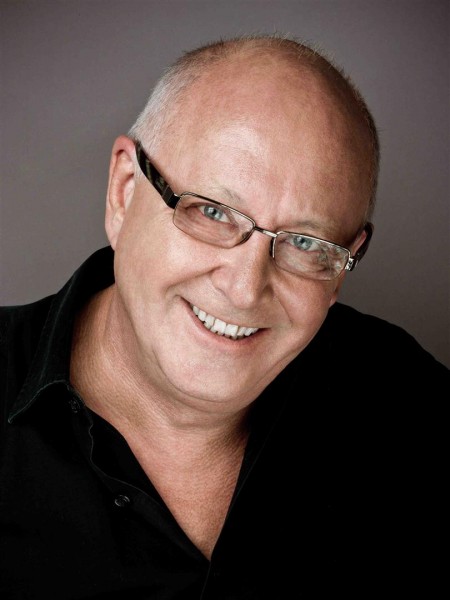 The son and grandson of barbers, Sorbie was born in Paisley, Scotland in 1949, and began working with his father after leaving school at 15 with no qualifications. He worked there for 5 years, and then left to take a six-month course at the Richard Henry School of Hairdressing. In 1972 shortly after graduating, he landed a job at Vidal Sassoon in London. Here Sorbie pioneered the new geometric look sported by style icons such as Mary Quant and Mia Farrow, clients were pop stars, models and society girls. Vidal Sassoon quickly made Sorbie his Artistic Director, with clients like Rex Harrison and Paul McCartney.
Always forging ahead, Trevor was the first person ever to win British Hairdresser of the Year (now in its 30th year), which he went on to win 4 times in total before withdrawing gracefully to give others a fighting chance. Trevor was also the first hairdresser to be awarded an MBE from the Queen.
His investment in talent and encouragement of his protégés is demonstrated in some of the top flight names to have blossomed under his tutelage: Eugene Souleiman, Antoinette Beenders, Angelo Seminara, Sally and Jamie Brooks and now current Artistic Director Johanna Cree Brown.
 Trevor Sorbie the Brand
Trevor currently heads 4 salons and is steadily expanding his empire with a 5th location in the pipeline; his products are known throughout the world and his artistic team is in constant demand for shoots and shows. Trevor's own passion now focuses on his My New Hair charity, cutting wigs for cancer patients and campaigning and educating across both the hair and medical professions.
Trevor is also celebrating 50 years in the hairdressing industry in 2014 so look out for more details throughout the year: the team will be producing a show for the L'Oréal Professionnel Colour Trophy and appearing at Expo in Australia among other projects, while Trevor himself will be profiled in an upcoming documentary from Exposurebox.tv to air end 2014/early 2015.
What they say: quotes on Trevor:
Such is the following of the man, we were spoilt for choice when asking the great and the good to sum up what he means to them.
"If you combine the original thinking of an artist with superb technical ability, you would define the brilliant career of Trevor Sorbie. "
Vidal Sassoon
 "Since I started hairdressing, Trevor has been a great inspiration. Most definitely one of the Best Hairdressers ever…both directionally and creatively Trevor has put England in the forefront of hairdressing. "
Anthony Mascolo
 "In every walk of life, just occasionally an individual appears, who makes a difference, who makes a mark, who indeed changes the agenda- in our industry that individual is Trevor Sorbie "
Charles Worthington
 "The person who follows the crowd will usually go no further than the crowd. The person who walks along will find themselves in places that no one has ever been before. So it is with creativity. So it is with Trevor Sorbie. "
Vivienne Mackinder
 "Trevor Sorbie, the man that has inspired many hairdressers over the years. Whose work I wondered and marvelled at for the last two decades. Thank you for my training Trev."
Eugene Souleiman
"So what can we say about Trevor Sorbie and how do you fit into a small paragraph what he has done not only for us but also for the industry? Trevor has pushed the boundaries of hairdressing into what they are today, so much creativity from the 80's through to today comes from not only Trevor but also the people he has trained – his humble manner has allowed him to pass on his skills to numerous hairdressers. Trevor has never been afraid to try something different, never been afraid of what others think and has always followed his own vision, which is what makes him unique. From photographic, to show work, to products, to salons he is so admired by all, that's what this industry needs is more of: Trevor's – 50 years hey (bet you thought you wouldn't make it to that age!) We are proud to have been there to be a part of it. Love you."
Sally & Jamie Brooks, Brooks and Brooks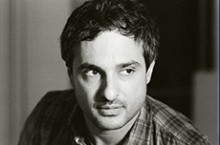 "Trevor has been my mentor and like a father to me and I love him dearly. For the last two decades he has been one of the most inspiring and innovative hairdressers on earth. I'm not talking about session Hairdresser, but Hairdresser to Hairdresser! His TV personalities, celebrities, clients and presence on international stages creating hair shows for professionals, has inspired the entire world, including people like Robert Lobetta, Antony Mascolo, Eugene Souleiman, Antoinette Beenders and myself. Not to mention all the others that have tried to replicate his work or tried to get a job in his salons but were not qualified to do so. A true inspiration, his internal training within his company is second to none and most of all he is very funny and has a fantastic imaginative sense of humour… I still don't understand when he is joking! From the most influential magazines to the most important celebrities and TV series, he has a very successful product line sold internationally, brand endorsements, and it doesn't end there… he has decided to have a maximum of 10 salons in the UK and to dedicate most of his time to his charity 'My New Hair' where he customises wigs to help people with hair loss – I could go on forever…
I have dedicated 16 years of my life to this man, but also he has dedicated it back to me and he cares. We never ever had an argument in those years and he still is like my second father! I believe that this can only happen between two men when there is a true respect and honesty between the two. Trevor, 50 years of dedication and passion… I hope you have a great celebration with your family, friends and dedicated staff. Thank you."
Angelo Seminara
"When I was with Trevor I was exposed to some incredible work and it gave me a great way of looking at things, I learned that it's not all about technique, it's about perspective. When you are always willing to go back to basics, always willing to spend time understanding the 'why' as well as the 'what' then you get to really raise your own standards. It's a way of working that I still use and it's this view that has allowed me to develop my role with Aveda. "
Antoinette Beenders, Global Creative Director, Aveda
And Finally
Trevor Sorbie in his own words:
"Be bold, be different, but always do everything in good taste." Trevor Sorbie MBE