Liverpool hairdresser hosts vintage event
When it comes to fashion no-one puts on a better show than Liverpool, and this month Leaf in Bold Street will play host to a completely unique fashion and hair showcase, hosted by superstar DJ Rick Vaughn. Rick will be on hand to oversee proceedings, and he knows a thing or two about being the perfect host after his victory on the award winning TV show 'Come Dine With Me.'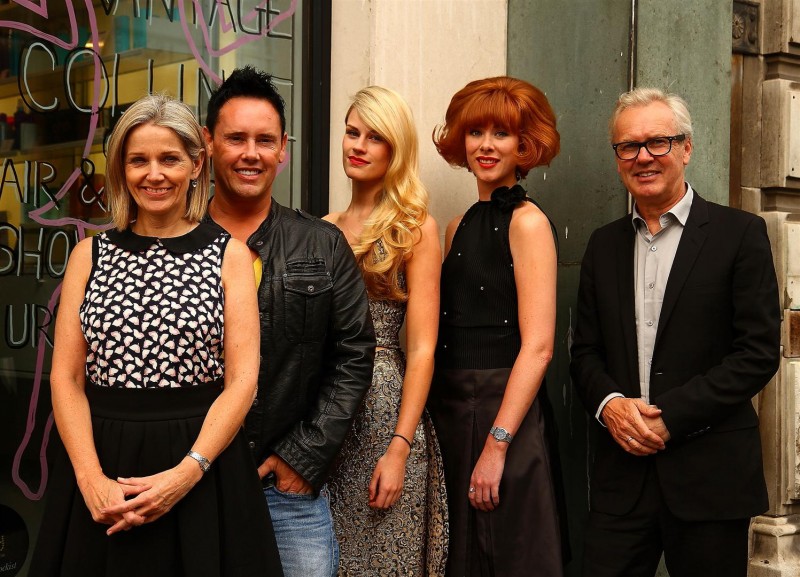 Vintage Collinge is the theme of the evening and when it comes to hairdressing in this city, and in the UK, Andrew Collinge is simply hairdressing royalty! A multi-award winner of Hairdresser of the Year, and head of the prestigious Andrew Collinge salons and product ranges, Andrew has always been at the forefront of industry trends as well as being a huge supporter of the fashion industry in Liverpool.
This event will showcase a whole range of clothes called the Vintage Collection, which has been shown at all of the major fashion capitals of New York, Paris, Milan, and London, and includes the work of local designers such as Mark Melia, who has established himself in the city as a real fashion power name. The best part of the show is that the designs will be available for purchase on the evening, which will give everyone in attendance the chance to buy a piece of catwalk history! Vintage fashion is such a huge story right now, as it gives the wearer a chance to show off a unique look, and the designs on show at Vintage Collinge will leave every fashionista in the city wanting more!
As you would expect, hair for this great fashion event is being designed by the prestigious Andrew Collinge Graduates salon in Bold Street, and the stylists will be providing the audience with lots of inspirational looks to ensure that your look will be bang on trend for the coming season.

Andrew and Liz Collinge will be both be in attendance, to showcase and discuss the pioneering looks they have created over the decades to make the Collinge name iconic, and will also be celebrating with Andrew's father, the much loved Peter Collinge, who has been awarded an OBE for his services to the industry.
Vintage Collinge is the perfect night out for fashion addicts and will also provide the chance to raise some funds for a very worthy cause. All proceeds go to Self Unlimited, an organisation that supports adults with learning difficulties. (Charity No. 250058).
Vintage Collinge takes place on Thursday 26th July at Leaf Bold Street and starts at 7 pm, and tickets are available from Graduates, 99 Bold Street, priced at £5. The ticket price is redeemable against any purchase made on the evening.
So get ready for the perfect fashion and hair night out in the city this summer – your chance to add some truly original pieces to your vintage collection and an opportunity to learn about the tricks of the hairdressing trade from the very best in the business!