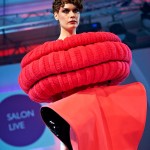 We've just published over 50 new hairstyles to our "Rate Your Style" section.
The recent Salon International show was a glittering catwalk of new styles and featured demonstrations by some of the UK's leading hair designers.
Why not browse the styles and add your rating. Then upload your own photo of a recent cut and let others rate your style.
If you own a Salon, make sure you add your details to our exclusive Directory. Over 700 business have been added in the last month alone. Is your salon listed?
What is your favourite style? Are you know for a particular theme or design when you cut hair? Style success or fashion faux pas – we want to know your views on the hair styles here on our site.
The simple idea for the Rate Your Style section is for everyone to showcase their style, communicate with other members and share fashion ideas and news.
Become a member today and take full advantage of the site. Members can add their business details, including pictures, website link, phone and spam-free contact form.