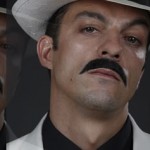 Movember (the month formerly known as November) is a moustache growing charity event held during November each year that raises funds and awareness for prostate cancer.
At the start of Movember guys register with a clean shaven face. The Movember participants, known as Mo Bros, have the remainder of the month to grow and groom their Mo, raising money along the way to benefit men's health.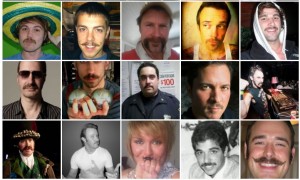 Funds raised through the Movember UK campaign are committed to programs supporting prostate cancer and testicular cancer initiatives run by Movember and through men's health partners The Prostate Cancer Charity and the Institute of Cancer Research.
To view a copy of the Movember Rules click here.
Mo Party
Why not hold your own end of Movember Party at your workplace, university, club or local bar to celebrate your moustache journey and to crown your own Man of Movember and Miss Movember winners.
The fundraisers will send you a party pack with a Mo Party hosting guide, posters, donation boxes, stickers, badges, and a Man of Movember and Miss Movember sash. To register for a Mo Party click here.
Here are a range of Mo's kindly provided by Men's Health magazine