Autumn is the perfect season for a classy updos. Up-style hair can be easy and messy or sleek and sophisticated. Either way, it allows for easy upkeep and low-maintenance chic. Whether you are looking for a way to change things up for a night out with the girls or need to keep things clean for a formal event, check out these five hottest updos for this season.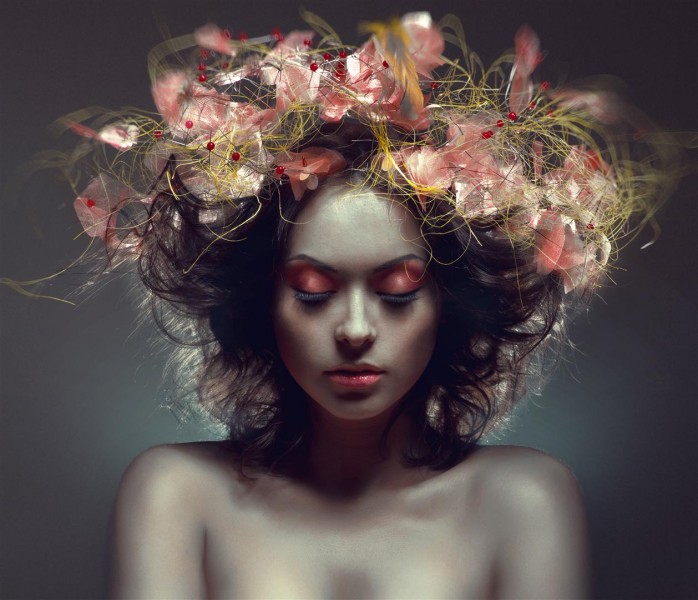 1. Messy Side Bun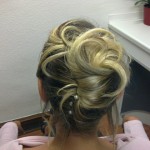 This off-center chignon can be incredibly romantic in the golden autumn light. To add softness, introduce some waves and loose curls using a 1″ curling iron. This will pump up the romance already inherent to this updo. To add some old Hollywood glam, pin the waves at the nape of the neck. You can even add a jewelled or metallic accessory to make the look a little more modern. This look is great for a casual date night, but you may want to keep it sleek and simple for a more sophisticated, formal look.
2. Braids
Braids can spice up any look, but specifically this season they worn around the head. However, you shouldn't want this to look like a crown, so it is important that it look just a little dishevelled to make it a little more modern and charming. To add a cool, modern and edgy twist, mix different kinds of braids into a knot at the back of the head. This is a great look for someone who is feeling adventurous at a formal event.
3. High Pony Tail

The pony tail is everyone's favourite standby, probably because it is so easy to do. However, to make this look a little more glamorous, pump up the volume! The idea is to make this look a little more like the 1960s – think Brigitte Bardot. To make the look a little more modern chic, add a few face framing strands to soften the look. You can make it more lacquered; just remember to keep a deep side part. Ponytails are so versatile, this can be for a girl's night or that long awaited fancy dinner date.
4. High Bun/Knot
 This one may take a few more minutes. The high and tight knot has made a comeback in recent years. This slicked back look is high fashion, however, a big poufy bun is equally stunning pulled straight back from the forehead. The key to this look is to play with textures — add curls and tease the hair a bit. It can be left a little undone for an effortless style. This look, like the pony tail, can be worn at a variety of occasions, and takes minimal effort.
5. French Twist
The French twist is a classic stand-by for any formal occasion. Sleek and sophisticated, it is reminiscent of old Hollywood. However, it can be dressed down or modernized by making it a bit more bouffant. To change it up even more, adding a simple accessory, such as a chemist shop headband, can make the look downtown chic and even a bit bohemian. To achieve this, pin the twist loosely with soft curls to soften the whole look. This can be worn sleek to a formal or dressed down for a hike in the brisk autumn weather.
Author Bio:
Guest post contributed by Isabel Ballin on behalf of Yves Rocher. Isabel is a beauty technician who also moonlights as a freelance writer. Her articles mainly appear on beauty and style blogs.