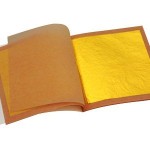 Hair jewellery may not be an immediately familiar term but it simply refers to any decorative accessory for the hair, including the smaller bands, clips and grips all the way up to extravagant fascinators and flower corsages. Whether sparkling with crystals and gold leaf or wrapped in ribbon and tied in a bow, hair jewellery can turn a hair style into a statement and is perfect for finishing off a look for a special occasion.
Ever since the autumn catwalk shows of 2012, it`s been clear that hair accessories are a massive trend for this transitional winter/spring season. Alice bands are no longer confined to the playground, clips and slides have gathered a lot more bling and braided headbands are now a celebrity favourite. Read on for the best new ways to wear jewellery in your hair.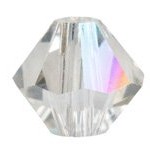 This season, jewellery for the hair has swept the fashion houses and has turned up in some more unusual forms. Oscar de la Renta`s satin headbands with jewelled centrepieces recreated a more glamorous age with their feminine sparkle, while at Rodarte, gold metallic barrettes were slipped into messy side-dos and stars were a big feature of their accessory collection. In fact, celebs like Cheryl Cole has been seen sporting the side-pinned jewel clips which carry a distinctive 1930s feel.
Feathers have also seen a big comeback this year, worn by the likes of Drew Barrymore and Mischa Barton from muted, natural shades to bright, tropical plumage. With the larger feather barrettes, it`s a good idea to create plenty of volume to support it, but try a rough, loose look instead of an overly-styled one. Feather-covered alice bands are also a chic alternative for bob-length hair.
Alice bands have been around for years but in recent months, everything from a plain skinny band to a chain-adorned diadem have been seen at the shows of Carolina Herrera and on the heads of celebrities like Mila Jovovich. It can be as simple as a wrap-around diamantt band for a simple, sophisticated look or thicker bands which have a more tiara-style aspect to them.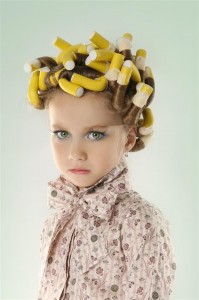 Some slightly edgier looks have also come forward of late; think latex-wrapped ponybands, courtesy of Jason Wu, to match those severe, dominatrix-style fashions that have been all over the catwalk. And while ribbon has long been a preferred accessory for the hair, a new take on the tradition at Giles saw burnt ribbons being used to adorn ponytails and buns pulled at the nape of the neck. Even accessories like turbans were tipped for the big time this spring at Toronto fashion week, for a 1920`s revival or even just to get away with a bad hair day.
There's something out there to suit every hairstyle and length, it`s usually just a case of experimenting with what appeals to you. Remember to tone it down, if in doubt; as demonstrated by Diane Kruger, red-carpet glamour can be achieved by a single jewelled slide at the back of the head. If you're up for a little creativity, you can always try adapting a plain hairband by wrapping faux-flowers around or wiring on some beads like those at Cookson Gold for a personalised touch. Whatever look you go for, the world of celebrity has gone mad for hair jewellery at the moment so there`s plenty of inspiration and ideas out there.