Sharron Davies is taking part in a unique celebration of the London 2012 Olympic Games by modeling an Olympic-inspired 'Winning Look'.
Watch our video to see Sharron Davies' Olympic themed hairstyling to celebrate P&G's worldwide sponsorship of the London 2012 Olympic Games  and how you can achieve it at home!
Or click here to watch the video: http://www.broadcastexchange.tv/live/olympic-themed-hairstyling
For more information visit: www.wellaprofessionals.co.uk
Look 1: Athena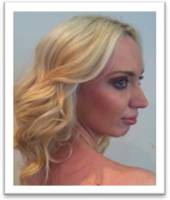 Step 1: Prep hair by washing with Enrich Shampoo and Conditioner and then use Delicate Volume Mousse and Thermal Image Spray to protect against the conical wand.
Step 2: Large sections are then used to create a wavy finish and a pre-plaited piece is added to the top of the head to create a crown like headpiece. Secure in place with grips.
Step 3: Finish off with Polish Cream and Perfect Hold Hairspray to keep hair in place and add shine.
Look 2: Gold-leaf Laurel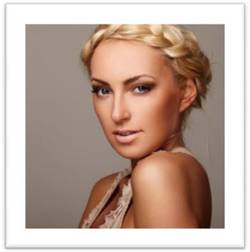 Step 1: To prep the hair before creating, wash hair using the Enrich Shampoo and Conditioner.
Step 2: Begin by applying Natural Volume Mousse from the roots through to the ends. With a large paddle brush, wrap the dry hair following the contour of your head encouraging an even distribution of product and keeping the cuticle flat and in a downward motion.
Step 3: When the hair is 80% dry, apply a little Flowing Form to mid lengths and ends to smooth and reduce any frizz.
Step 4: Once dry, brush hair over to the back of one ear and secure tightly with a band. Lightly secure any stray hair with Flexible Finish.
Step 5: Next, take hold of the ponytail and plait, securing with a small rubber band at the end. Bring the plait around the front of the head, positioning as required. Use grips to secure.
Step 6: Once style is achieved, fix in place with Stay Styled and add a light shimmer of shine with Sublime Reflection.
Do you have any special styles planned for this summer's Olymic Games?