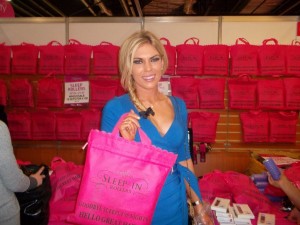 They're brash, bold and unashamedly big hair. Yes we're talking TOWIE. Yes we're talking Desperate Scousewives. And YES we're talking about hair rollers!
Sleep In Rollers were the independent stand out success at the recent Professional Beauty Show in ExCel London. Their stand was mobbed by salon owners, students and celebs.
Marie McGann from Sleep in Rollers explains: "We received visits from all the Towie girls who declared their undying love for the brand !! Amy Childs was presenting an award which created massive crowds and chaos. As she made her way to the stage she spotted our model in the crowd wearing the rollers and said she loved them and could she get some. The same with Katie Price and her camera crew, she spotted our model (who happened to be hovering!) and asked her what stand we where at, she said "now these ive got to have!!"
With coverage all over the press (DAILY MIRROR, VOGUE ITALIA, DAILY MAIL, TWITTER , CHANNEL 4 TV), Rollers have officially moved south. The style debuted during the pilot episode of Desperate Scouswives, when Chloe and Amanda headed out onto the streets of Liverpool wearing large green and pink rollers. With volume being the watchword as far as style is concerned, it's no wonder that the girls are willing to go to such lengths to ensure their locks remain as bouffant as possible. Sleep-in rollers, suitable for bedtime, have been hailed as a revelation by cast members.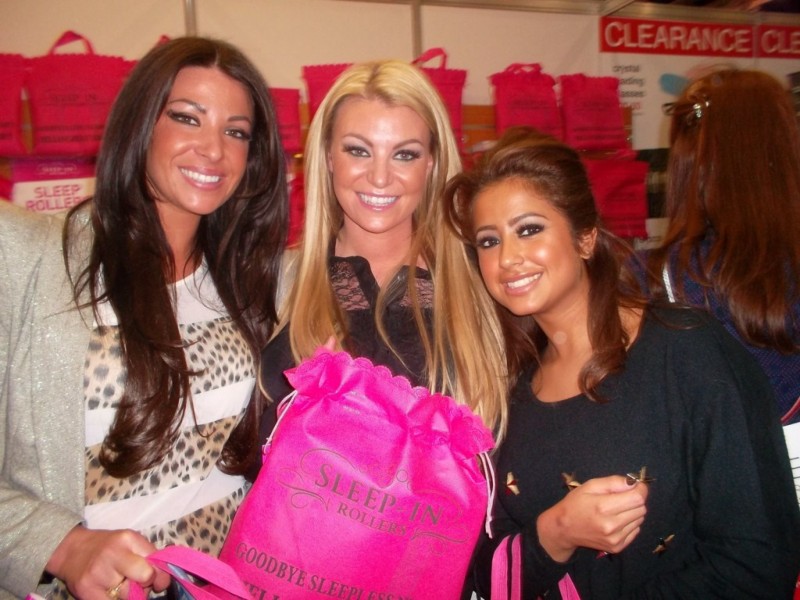 But from the likes of Coleen Rooney and Danielle Lloyd sporting the big roller day-time look, the trend has spread to the golden (fake, natch) tans of Essex. TOWIE star Amy Childs first sported the look on Celebrity Big Brother where she combined rollers with a bikini for an unusual look.
It can be hard to recreate the big bouncy celebrity hair-do's we see on a daily basis. Rollers can be tricky to apply unless you're a pro and once in they are big and cumbersome.
This is why a brand new revolutionary 'Sleep in Roller' has been designed to flatten like a sponge when you lay down, letting you sleep in comfort and wake up gorgeous bouncy hair.
These rollers are really taking off – first of all the pink packaging and cute drawstring carry bag are very girly and add a fun touch, secondly a comfortable sleep followed by instant stunning hair on waking is certainly a plus for any busy girl – especially those fed up of spending hours perfecting their locks.
The rollers are available to salons, so if you want to find out more, visit http://velcrosleeprollers.com
http://velcrosleeprollers.com