Kanye West and Cate Blanchett's stylist dropped in on Kensington and Chelsea College's hairdressing students to give them an exclusive masterclass.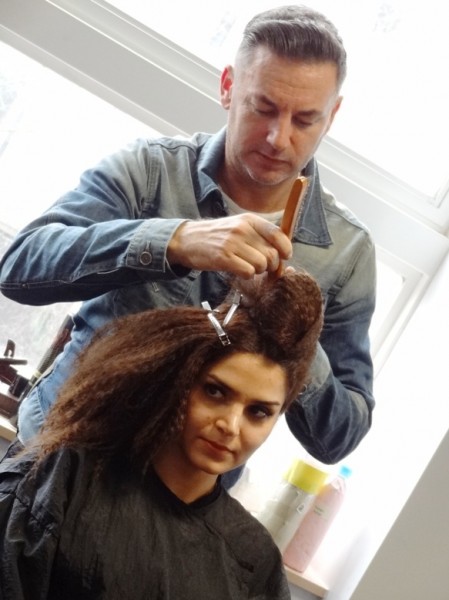 Gary Baker started his successful 30-year career as an apprentice and was happy to go back to his roots to share his experiences, industry tips and skills with budding hairdressers at the college.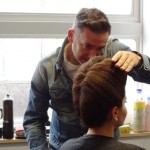 More than 40 students gained an exclusive audience with Gary, whose credits also include work for fashion houses Burberry and Christian Dior, as well as London Fashion Week and X-Factor.
The masterclass gave students an insight into the life of a stylist as Gary spent the day re-styling students with hair-cuts and up-dos, whilst revealing tips and techniques, answering questions and advising students on how to get ahead in the industry.
"I've had a brilliant day with the students at the college. They were attentive, full of questions and really passionate about what they are doing", said Gary.
He also praised the college salon, which acts as a professional training base, where trainee stylists and hairdressers get to perfect their skills on paying clients under the guidance of expert tutors.
"It's fantastic that students can put their knowledge to use in a real working environment through the campus salon. They will come away more skilled, confident and ready for work as a result", said Gary.
During the masterclass Gary also told students what he looks for in a potential hairdresser, "If I'm hiring, I look for passion, energy and creativity, as much dexterous fingers! Skills and creativity go hand-in-hand in this job."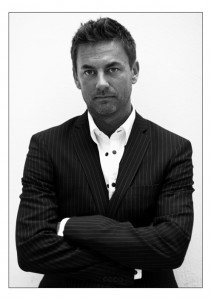 Speaking about his career highlights and memorable moments, Gary revealed: "I've been lucky to be able to do everything I've set out to do, and have experienced every facet of hairdressing. Working on X-Factor really stands out for the sheer craziness! I remember having to style and place 30 different wigs on dancers for one of Rylan's performances. It was pandemonium back-stage, and lots of pressure as the shows were live, but it was also really good fun!"
Hairdressing student Shima Shoushtari, who was working as a qualified accountant before switching career to pursue her dream of being a stylist, was among the students given a re-style by Gary.
She said: "The masterclass has been a fantastic opportunity for students. I really enjoyed meeting Gary and watching him work. He made everything look so easy! It was really inspiring having the chance to meet someone like him as part of our course."
Shima also added:"I'm so happy I changed from accounting to hairdressing, and now doing what I feel passionate about. I love everything about my hairdressing course. It's really interesting and every week I'm learning something new. It's a really supportive and friendly class."
The masterclass was organised by Chris and Sons, one of the UK's leading suppliers of Hair and Beauty products, and a partner of the college.
From April the college is offering five new hairdressing courses, including Beginners Barbering. For information on courses please call the college on: 0207 573 5333 or visit their website
| | | |
| --- | --- | --- |
| Course Title | College Venue | Start Date |
| Level 3 Award in Cutting Women's Hair | Wornington | 15-April-2013 |
| Level 2 Award in Perming Hair | Wornington | 15-April-2013 |
| Beginners Barbering | Wornington | 16-April-2013 |
| Beginners Cutting and Finish – Womens Hair | Wornington | 17-April-2013 |
| City & Guilds Level 3 Award in Cutting Men's Hair | Maxilla Walk Centre | 19-April-2013 |
Kensington and Chelsea College is committed to providing affordable education and has set-up a number of fee discounts and money saving schemes to support enrolling students. For full details visit: http://www.kcc.ac.uk/discounts/