We've interview models in the past, now it's time to turn our attention to the people who make their hair stylist do the best possible job – the teachers.
In this interview we talk to Leigh Welch, a teacher at Hounslow Adult Community Education, who teaches VTCT Hairdressing level 1 & 2.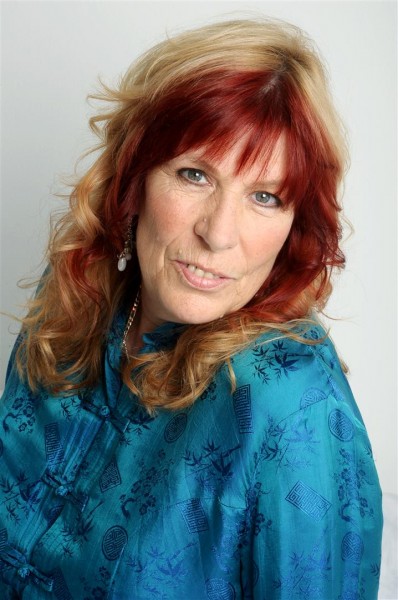 Hi Leigh, welcome to Hairdressing.co.uk. To start with, please can you describe your career history?
Selfridge's senior stylist/colour consultant, worked in the best salon in Auckland New Zealand, worked in Escana in Ibiza. Was the 1st hairdresser to do the top women seeds hair at Wimbledon. Doing competitions, doing hair for fashion shows, TV adverts, Trained to teach adults-City/Guilds 7307 now doing DTLLS year 2.still teaching. Doing freelance work as well. Also do holistic therapy and basic beauty.
What is your biggest achievement?
Abseiling down Guy's hospital wall for Marie Curie cancer relief. Being a successful hairdresser and enjoying every minute of it.
If you weren't a hairdresser what would you be? Who knows, maybe a teacher.
How would you clients/students describe you? Happy and professional I hope. Good at my career
Which one style do you wish you had created? Asymmetric style.
Who is your style icon?
No one in particular, however I like Twiggy and Claudia Schiffer
Who is your hairdressing idol?
Which hairdresser would you most like to work with (past or present)?
Who cuts your hair? Usually me.
What's the favourite part of the job you do?
Showing students a new process they have not done before and creating a new style for a client either restyle or long hair style.
Which one product couldn't you live without? Decent shampoo and conditioner
What's the best career advice you've ever been given? Nothing is impossible; the world is your oyster.
Finally, Sleek and shiny or messy bed hair?
Depends on the occasion, like both, but generally for work sleek and shiny, and to go out very scrunched and messy if possible. Like to have fat hair.
Thanks so much for talking to us Leigh, we wish you all the best.