Beauty trolleys are essential items for many of those in the beauty industry. In this article we look at the new Emerald beauty trolley from Roo.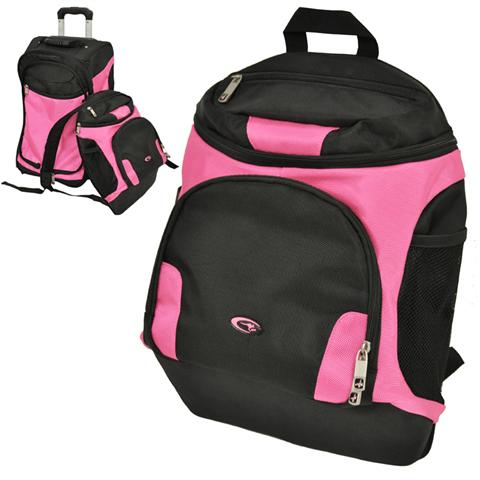 Able to contain your entire collection of cosmetic and make up products, each trolley is packed out with separate compartments and sections. It also features a detachable rucksack on the front. Used for smaller jobs or a day where you don't need all of your beauty equipment, the removable backpack is just one of many efficient characteristics.
Roo Emerald Trolley Specification
Trolley Dimensions: 52cm (H) x 34cm (W) x 24cm (D)
Handle Length: 40cm
Removable Organiser Dimensions (Large): 30cm (W) x 18cm (D) x 5cm (H)
Removable Organiser Dimensions (Small): 17cm (W) x 15cm (D) x 5cm (H)
Removable Backpack Dimensions: 42cm (H) x 27cm (W) x 14cm (D)
Hard Knocks
Does the case stand up to the rigours of constant transportation and knocks? Yes – the trolleys have been created from a tough nylon structure to withstand use by a hairdresser, beautician or nail manicurist.
As well as a detachable bag, the trolley itself is easy to transport and take with you on your travels, it even conforms to most airlines' hand luggage guidelines. The case can either be pulled along using the sturdy extendable handle or by using the adjustable shoulder straps found on the back to carry it like a rucksack.
Where to Buy
Get free postage if you order online at roosalon.com.
Gallery
http://www.youtube.com/watch?v=EUSF0nhxJvM