Flexi Braid Review
An increasing trend is accessorising hair with real and artificial hair products. In this review, Hairdressing.co.uk looks at Flexi Braid – a versatile hair braided clip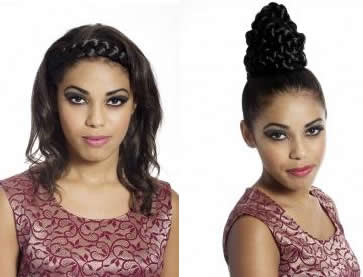 Hair extensions hit BBC news headlines on Wednesday 19 September as Claire Millar bravely told of her struggle with losing her hair. To overcome her struggle she invested in the hair of her dreams by purchasing sewn in extensions causing her confidence levels to soar. Women invest in the look, texture and feel of their hair by purchasing products, visiting salons and receiving different treatments. In using hair extensions women can achieve the hair length, style, colour and cut they have always wanted. Extensions have the ability to transform your look, turn a short bob into long locks and create thicker hair for those who lack fullness.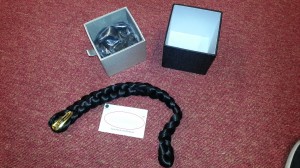 The Flexi Braid is a new versatile hair braided clip that women can use to change their style or accessorize their hair. Easy to use, the clip itself uses high quality, full glossy synthetic hair and is manufactured in a range of colours and sizes to fall in line with your natural look. The clip can be attached in any direction.
How to Use
Clara Alexander CEO of Real Hair by Clara explains: "The Flexi Braid really does have the ability to transform your look for an event, for a party or even for your wedding day by simply attaching the braid in any direction. You can style your hair for the Flexi Braid and you can style your hair around the Flexi Braid…Whether you choose to use one Flexi Braid or a number of Flexi Braids this multi directional clip-in plait is designed to work with all hair types for all women, it is one clip with endless possibilities."
Summary
The Flexi Braid is the newest product to be launched by Clara Alexander and her team. The product is already creating a buzz throughout the industry. It is available to purchase in the accessories section on the Real Hair by Clara website. Price guide £10-£15 per braid.