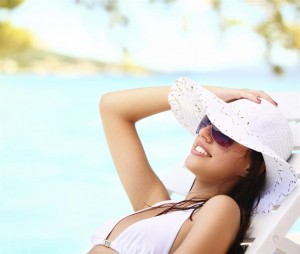 If you're thinking about modernising or doing up your hairdressing salon, then you'll need to make sure that you have the right sort of hairdressing chairs.
Here's what you need to think about.
1. You'll need to think about who your customers are. Are they older loyal and traditional? Or are they younger and looking for a modern type of salon?
2. The location of your salon can also make a difference as to the sort of hairdressing chairs that will be right for your salon. A trendy town centre salon will be different to a rural village salon.
3. If you're a family hairdressers, or specialise in men's, or women's hiar then your hairdressing chairs should reflect this. As your clients will be spending a lot of time in your chairs, they'll need to be right.
4. Having appropriately coloured chairs is important too. Whilst bright and modern looking chairs will be perfect for a trendy city centre salon, you probably won't want them in a rural village hairdressers salon.
5. You might want your hairdressing chairs to be modern and stylish or traditional, but you'll have to remember that they are for your clients, and so not for you. Even if you'd prefer something more traditional, your clients might be looking for something modern and cutting edge.
6. It's essential that your hairdresser chairs are comfortable, as you won't want your clients to be restless whilst having their hair cut. You'll want adjustable chairs, so that your hairdressers can work their magic without being bent double.
7. You'll want your hairdressing chairs to be long lasting and up to the job. They'll be a substantial investment, and so you don't want to the ave to replace them in a hurry.
8. As your chairs will be adjustable and have other features, you'll want them to be easy to use, so that you're not leaving clients stuck, and that your staff are not working at uncomfortable heights or angles. It will look extremely unprofessional if your clients think that you can't even work the chairs.
9. Whilst you're replacing your chairs, remember that your reception furniture might need changing too. There's no point in having nice new salon furniture, if your reception chairs are falling apart.
10. You'll definitely want value for money from your salon equipment, but this isn't necessarily the cheapest. You won't want to buy hairdressing chairs that aren't right, just because they're cheap. Your staff and customers will know that they aren't right, and it could prove to be an expensive mistake.
Now you know what to look for, and what sort of thing you need, you'll be able to buy the right hairdressing
If you're looking for Hairdressing Chairs then why not see if REM has what you need? With a full range of Salon Equipment from wash areas to hood dryers, you'll be spoilt for choice.
Author: M James
Article Source: EzineArticles.com