Serayna Eldridge is a many-times nominee for Northern Stylist of the Year and Head Stylist at K.A.I Hair by Raimi in the trendy Northern Quarter area of Manchester. She regularly works on photoshoots for fashion shows and magazines, is head stylist at local agency Cliche Model Management, and can be hear on a regular radio show dispensing invaluable advice.
Now aged 30, Serayna has worked for many well known celebrities including boxer David Haye, footie star Rio Ferdinand,  Brooke Vincent (Corrie) and Devon Anderson (EastEnders) to name but a few. She says if she hadn't become a hairdresser, she'd be an actress: "I'm a drama queen!", announces Serayna, who's best described as loud and bubbly. When it comes to work though, she's incredibly helpful, creative and professional.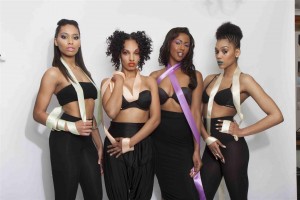 Examples of her work appear in hair and beauty magazines, and can be found at KAI Hair's FB page. When we asked if there was a particular style she wished she'd created, Serayna said "There's some amazing Kornrow styles out there". Definitely not afraid to follow her instinct, she describes herself as her own style icon "I wear what I like, not what's always in fashion"
We quizzed Serayna for some tips on hair products and for herself she can't live without Africa's Best Herbal Oil. She likes her hair to be neat … usually … "Overall I'm a very neat person, I love volume but sometimes Bed Head can look exactly like that…just got up look isn't really for me.  Sleek hair with Shine promotes healthy hair and the finish is more appealing…I want my clients to feel like they've had there hair done when they walk out."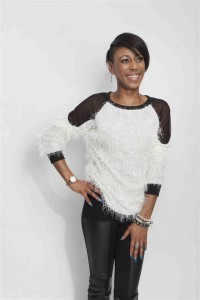 The best part of the job? "Watching someone walk out of my salon extremely happy with what I've done. That's the reason why I do this job".
With such a positive and refreshing attitude, the Hairdressing.co.uk team are so jealous of the local clientele of Serayna's salon in Manchester. Thanks for talking to us Serayna.
Is there a someone you'd like to see interviewed here? Get in touch!