publicise: pub·li·cize;  Verb 1. publicise – call attention to. 2. make public
This article looks at generating attention for your salon through the media. Typically salons advertise either locally, or nationally (via a website for example), but publicity can gather far more positive attention, and uses a skill most salon owners have already – communication.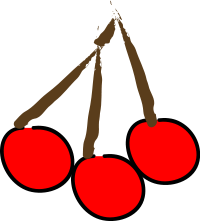 Key to getting publicity is finding out:
What stories journalists use to fill their pages.
then building good relationships with the right journalists.
Three Bites at the Publicity Cherry
There are three key areas to focus your strategy on: Local Press, National Press and Events & Awards.
Local Press
By their very nature, local papers are where consumers expect to find local news. There are over 3 million readers of weekly local papers and over 2.5 million of us read a daily regional paper. You should start by reading your local papers from cover to cover for a few weeks, to gain a good understanding of the kind of story they publish. Then look for the 'by-line' for the beauty/fashion stories – this is the name of the reporter who wrote the story. Once you have established who the right person is, look for their contact details in the contents section of the paper, or on it's website. If you can, arrange to meet them – you'll have more luck if you suggest either at their offices or somewhere near them.
If you want to be featured, you'll need to make the journalist's life as easy as possible. If you send them a press release, make it attention grabbing. It doesn't necessarily need to be brilliantly written, and we don't advise paying for copy-writing – the main thing is to get the reporter's interest.
Tried and tested methods include:
Running an competition in conjunction with the paper – this is called an editorial competition.
Organising a party or seasonal event – make sure it is visual and take great pictures.
Inviting a local VIP or celebrity to the salon – they will see this as good publicity for them as well as you!
Get involved in a community event or local charity – perhaps offer a free service to that event.
Remember the local angle – regional reporters want a story for their local readers, not the national press.
National Press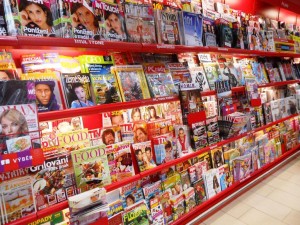 The national press covers trade magazines like HJI, fashion mags like Glamour, and national newspaper magazines. Typically the bar is higher to get the attention for a national title, but look at it this way – every day hundreds of hair & beauty articles are published, so why shouldn't it be your story? Editors and reporters will be looking for stories of interest to a nationwide audience, so some kind of national recognition should be the focus of your press release.
Don't be disheartened if your story isn't picked up the first time – persistance pays off in the end.
Events and Awards
If you are lucky enough to get shortlisted for any awards, this is a golden opportunity to  shout it from the rooftops! Awards aren't just for creative work – there are industry business awards or regional business awards too. These are a great opportunity for you to get your name some publicity. And don't wait until the winner is announced – you'll have missed the story if you don't win the top spot. Being shortlisted is one story – winning is another!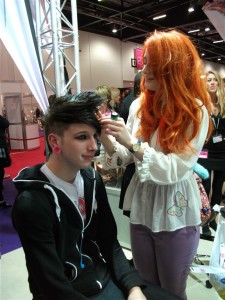 Events should be imaginative and interesting. Invite local dignitaries, offer a freebie or two and get some great pictures of the event.
If there's a fashion show locally, get involved and publicise your contribution.
At an exhibition, make your stand eye-catching and offer something unique.
Run a special day at your salon and invite all the local reporters.
Always include good quality photographs with your publicity – the press love a good picture and our industry lends itself brilliantly to eye-catching shots. Make sure you get someone else to take the pictures – you need to be front and centre running the event.
Your Comments
Have you tried your hand at publicising your salon? Share your story with us. Better yet, why not become a contributor to Hairdressing.co.uk?