The recent death of Vidal Sassoon at the age of 84 has prompted a limited release of the 2010 movie, "Vidal Sassoon the Movie".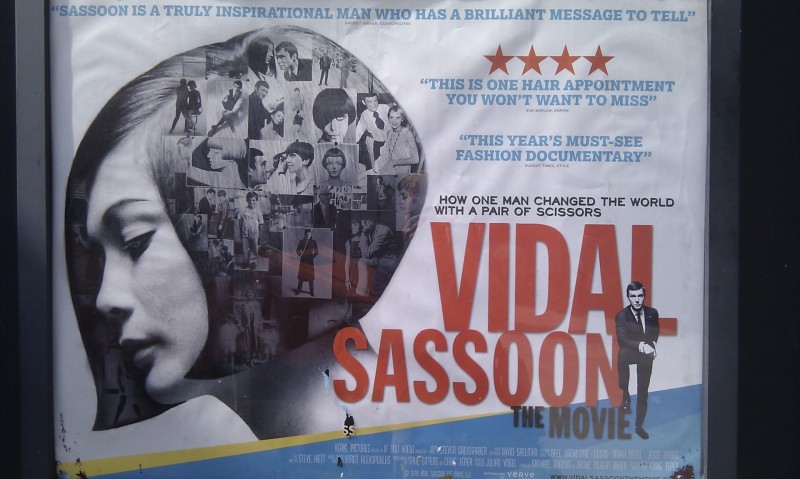 Vidal Sassoon is more than just a hairdresser-he's a rock star, an artist, a craftsman who "changed the world with a pair of scissors." With the geometric, Bauhaus-inspired hairdos he pioneered in the 1960s and his "wash and wear" philosophy that liberated generations of women from the tyranny of the salon, Sassoon revolutionized the art of hairstyling and left an indelible mark on popular culture. This documentary traces with visual gusto the life of a self-made man whose passion and perseverance took him from a Jewish orphanage in London to the absolute pinnacle of his craft. Written by Tribeca Film Festival
If you missed the release, you can get Vidal Sassoon The Movie [DVD]
Vidal Sasson The Movie on DVD.