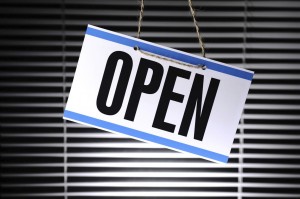 No matter whether you're starting up you own hairdressing business or modernising your salon, you'll want to make sure that you've got all the hairdressing equipment you need,
Here's what your clients will expect you to have
1. It goes without saying that you'll scissors, brushes, combs and styling products, but when was the last time that you checked that yours, or your staff's hair cutting and styling products were up to scratch?
2. Your hairdressing chairs need to be of good quality, and accurately portray the right image for your salon. You're clients will expect different sorts of chairs for a traditional village hairdressers compared to a trendy city centre salon. Do your chairs meet your clients' expectations?
3. Wash areas are important, and yours will need to be clean and hygienic, and be in good condition. If yours have seen better days, then why not think about replacing them?
4. Your salon quality hairdryers, whether handheld or hood dryers will definitely see a lot of use, and so will need to work well. As they will be used all day every day, it makes sense to get the best you can afford. Not only will they give better results, they'll dry hair quicker too, so that you can see more clients during the day.
5. Your styling areas are probably the busiest areas of your salon, and where the actual cutting and styling takes place. You'll want to make sure that there is plenty of space for everything your hairdressers and stylists need, and that the mirrors are big enough and the colour scheme is appropriate for your clientele.
6. It's important to remember that your reception and welcome area furniture is just as important as anything that happens in your salon. Clients will probably remember having to wait on old couches, or mismatched chairs, just as much as they remember their fantastic haircut. Does your reception furniture need replacing because it's worn out?
7. You'll need plenty of storage area for all your supplies, gowns, products and any product information too. Instead of having everything lying around, and in full view of our clients, why not make sure that everything is tidied away, and easy to find?
8. Your hairdressers and stylists will benefit from having their own trolleys so that they can keep all their hairdressing equipment organised in one place. If they often work at different stations, or perhaps need to go to one of your other salons, then they'll have everything they need in the right place at the right time.
9. If you offer other salon treatments, then you might want to have stools for your beauticians or other stylists to sit on whilst carrying out treatments. These stools will make it much easier for your stylists and beauticians, and reduce the risk of a bad back and other aches and pains too.
10. Although you'll probably have a budget in mind, you'll want to make sure that you have everything you need for your salon. There's no point economising, and not having what you or your clients need. That's not value for money. You might not need the most expensive, or biggest and most feature laden salon equipment, but the most basic might not be right. There's no point in buying hairdressing chairs, or styling areas that aren't right, just because they're cheap.
Now you know what you need, have you got all the hairdressing equipment you need in your salon?
If you're looking for Hairdressing Equipment then why not see if REM has what you need? With everything a hairdressing salon could need, you're bound to find what you're looking for. No matter whether you need Beauty Salon Equipment, stools, or styling units, you'll be spoilt for choice. Why not find out more, at REM.co.uk today?
Author: M James
Article Source: EzineArticles.com