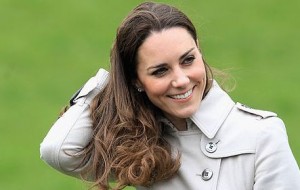 Gorgeous, head-turning hair, full of body, shine and volume is the dream of every modern woman. A new product offers maximum volume and a gorgeous curl twist.
The D-TACH is a new generation of professionally designed hair brushes, created by a hairdresser, with an unique detachable handle which helps achieve a glossy Chelsea blow dry at home.
Learn the Technique
Blow drying your hair with D-TACH means you can maximize the volume at the roots and achieve a gorgeous curl twist that will give you a full-bodied hair-do. Simply twist a section of hair around the brush barrel, remove the handle and leave hair to cool down.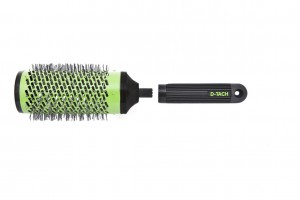 The significance of this technique, no longer the reserve of celebrity hairdressers like Richard Ward and Sam McKnight, is that cool air sets the curl while the brush head boosts the volume at the roots. The integrated magnets allow you to easily re-attach the brush handle and release the hair section to leave you with a gorgeous curl and impressive volume. Then simply move on to the next section of hair, or use multiple D-TACH heads at once, until your Hollywood blow dry is achieved.
Top Features
Its new race track hot air distribution system allows more hot air into the brush thus making styling more effective and lasting.
The detachable handle makes all the difference as it allows the hair to settle without the weight of the handle pulling it down, which would twist and affect the shape of the curl.
D-TACH's ceramic covering maximises heat retention resulting in glossier, shinier hair.
The Crystal Ion Technology conditions hair with a semi precious crystal. When heated, this piezoelectric crystal releases ions which protect and restore the hair and the scalp thus minimising split ends and reducing brittleness.
D-TACH's anti-static properties control flyaway hair for a smooth, healthy and shiny finish so necessary for achieving the on-trend glossy brow dry look which celebrities and Hollywood stars seem to have. Hair is shinier. Glossier. Full of volume and life.